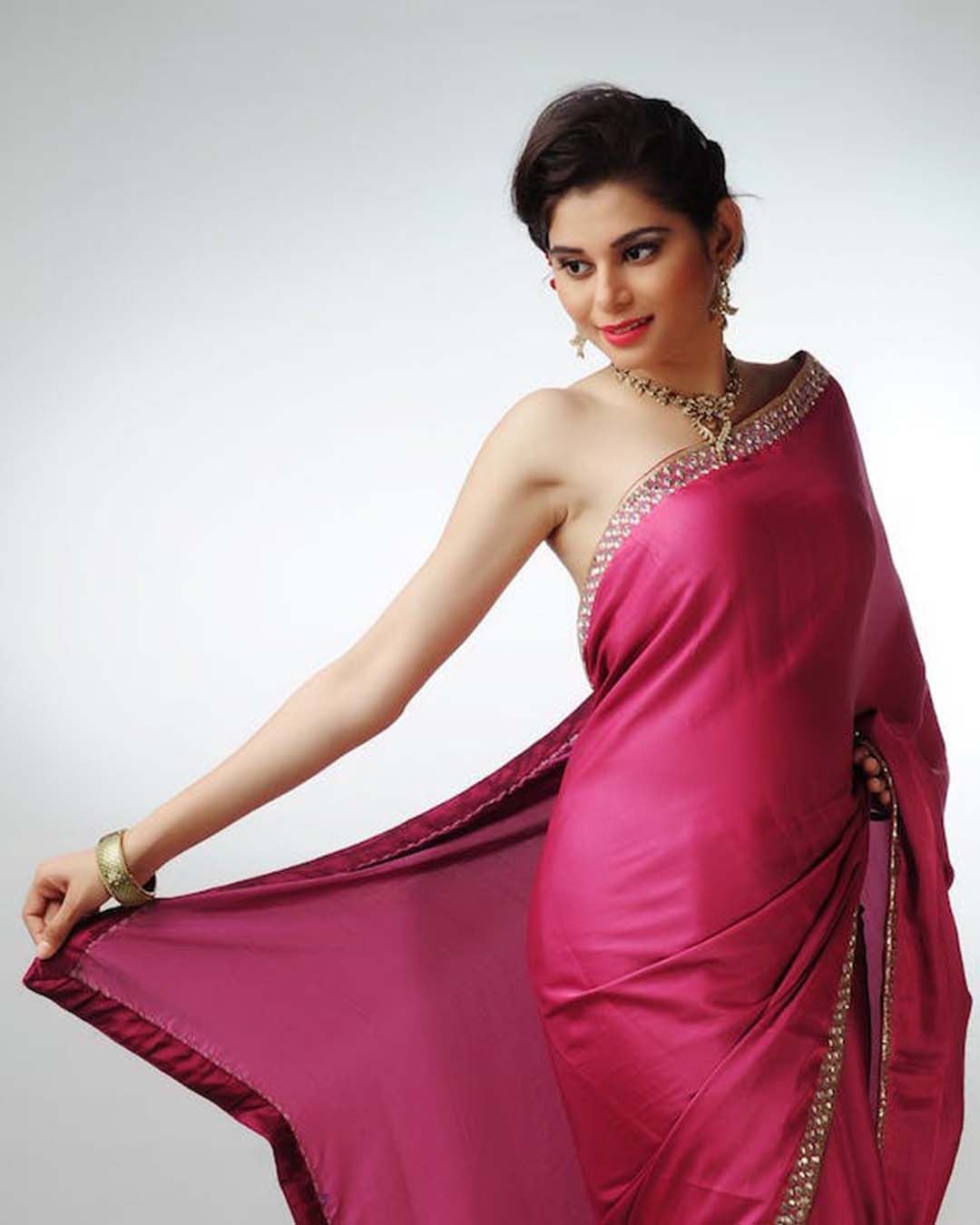 Can you make a saree from any fabric?
Sarees have always had a special place in our wardrobes. From drapping our mom's duppatas into sarees as kids to now having our own the joruney of a saree never ends. It is known as a timeless piece for a reason.
But has it ever happened to you that you go to a Fabric store,like a fabric and wish it was a saree?
Well,we are here to tell you that you can exactly do this!
Sarees are the most versatile Indian outfits one can adorn and they are surely everyone's cup of tea. We all love different style of sarees and here are some types of fabrics you can make sarees from:
1) Royal Silk: (https://www.sarojfabrics.com/fabrics/fabric-types/pure-silk) (https://www.sarojfabrics.com/fabrics/fabric-types/moonga-silk)
Silk sarees have always been everyone's favorite and go perfectly well for every occasion.Explore our section of silk fabrics and take your best pick with a monotone blouse!
2) Trendy Organza: (https://www.sarojfabrics.com/fabrics/fabric-types/organza)
Organza is the rage this season and we are sure you are going to love it. From florals to zardosi everything looks stunning on the soft organza fabric.
3) The all time gota patti: (https://www.sarojfabrics.com/catalogsearch/result/?q=gota)
Gota patti work or self work on sarees is a thing that never goes out of trend. Pair it with a contrast blouse,add a border or few latkans and you are good to go.
4) The soft satin: (https://www.sarojfabrics.com/fabrics/plain-fabrics/satin)
Satin sarees with ruffles are a classic for parties. You can also make them into ready-to-drape sarees and match them with a crop top to go for a party. Easy to style,wear and carry these fabrics are pretty much available in all colours.
To get all kinds of fabrics for this festive season you can visit our store or our website and get the latest collection for your outfits.
Saroj Fabrics is India's most famous "Designer Fabrics" store, located Pan India in Mumbai (Khar, Borivali), Pune and Jaipur; Shop Online : https://www.sarojfabrics.com
- Saroj Fabrics (Khar, Mumbai) : Jain Arcade, Shop No.2,4 or Basement, 14th Khar Danda Road, Off. Linking Road, Khar (West), Mumbai 400052. Tel: (022) 26000544 / 26487594 / 26055749 ; Whats app no: +91 9930027490; +91 81089 71305; Directions : https://g.page/SarojFabrics
- Saroj Fabrics (Borivali, Mumbai) : Shop No. G40-41, Satra Park Building, Shimpoli Road, Borivali (West), Mumbai 400092. Tel: (022) 28996446 / 48; Whats app no: 9930027480, +91 93218 34891; Directions : https://g.page/SarojFabricsMumbai
-Saroj Fabrics (Pune) : RK One, Dam Road, Off. Moledina Road, Next to Shantai Hotel, Rasta Peth, Camp, Pune 411011. Tel : (020) 26141242 / 43; Whatsapp no : +91 7774881824; Directions : https://g.page/SarojFabricsPune
- Saroj Fabrics (Jaipur) : Signature Towers, G-3,Opp. Nehru Bal Udyan, Behind Apex Bank, Tonk Road, Lalkothi, Jaipur 302007. Ph: (0141) 2741005 / 06; WhatsApp no. : +91 8306522473; Directions Link: https://g.page/SarojFabricsJaipur
- Shop Online : www.sarojfabrics.com
Follow Saroj Fabrics on following social media:
Instagram: www.instagram.com/sarojfabrics ; Facebook: www.facebook.com/sarojfabrics ; Twitter: https://twitter.com/sarojfabrics ; Youtube: https://www.youtube.com/channel/UCVZ2YXKETKXXqRYqBrebggg ; Pinterest: https://in.pinterest.com/sarojfabrics LinkedIn: https://www.linkedin.com/company/saroj-fabrics