Three Different celebrity outfit you can take inspiration from this festive season:
India is the land of festivals. Janmasthmi marks the beginning of all festivities and how you can celebrate them all. Festival wear or traditional wear is perfect for occasions where you do not want to dress up wedding heavy but also don't want to leave the glam behind. And during festivities who better than our very own Bollywood stars giving us some inspiration!
Here are three celeb styles you can get inspired by this festive season: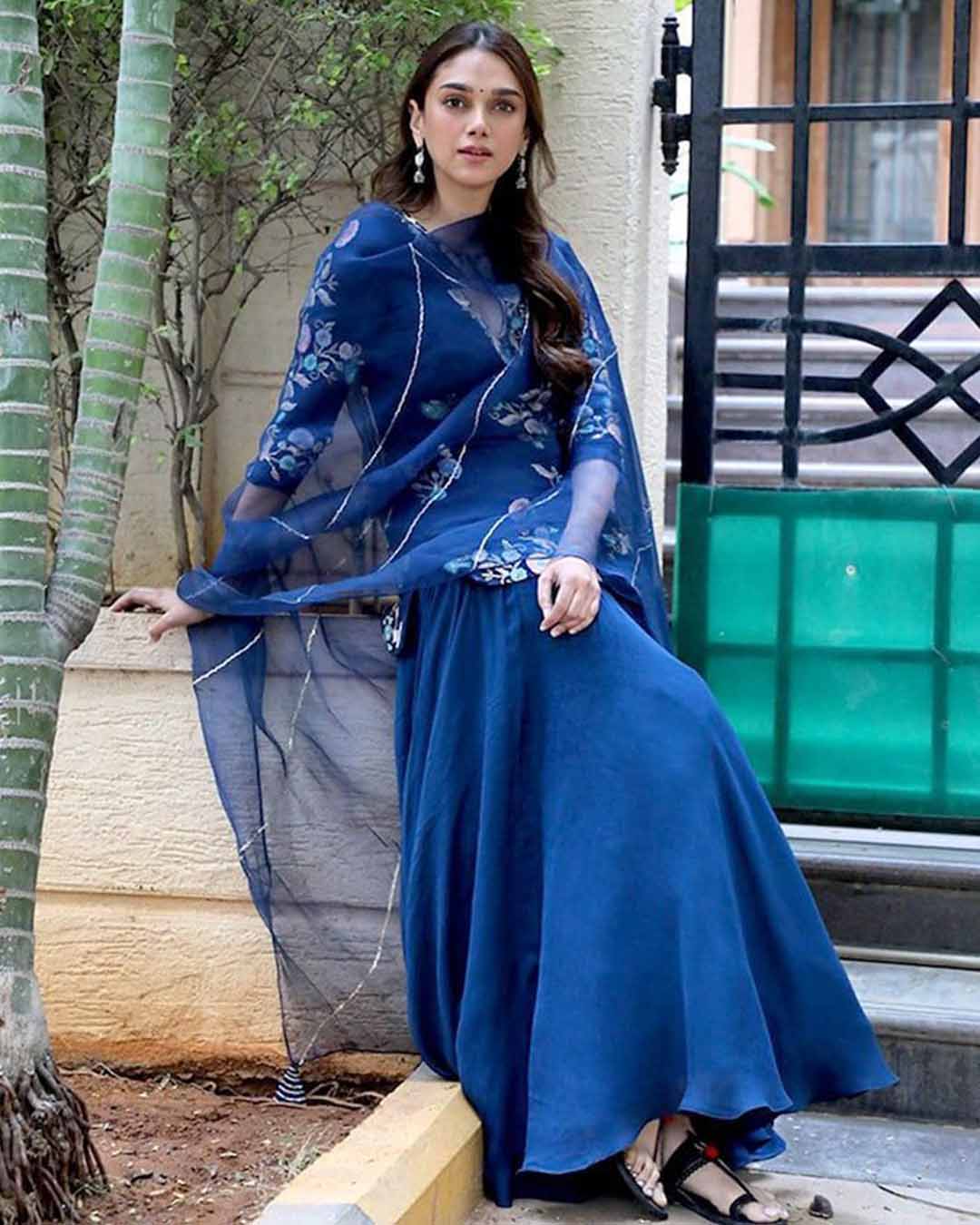 1)The Classic Anarkali:
Anarkalis have are one of the most classic outfits for all occasions which you can dress up or dress down. At Saroj fabrics we have multiple fabrics which you can make anarkalis from. Be it stuff fabric or flowy fabric we have it all.Here our royal Aditi Rao Hydari has adorned a casual anarkali but she pairs it up with a classic organza duppata making it absolutely stunning and perfect for the occasion.
2)The Rich Silk Saree:
Sarees are in for all occasions and can also be styled in multiple ways. If you are using a saree already in your wardrobe then we suggest you match it with a print from Saroj Fabrics of the same colour because monotone is in this season or like Deepika Padukone you can carry a classic gold saree and drape it with a belt or pair it with a jewellery of your choice.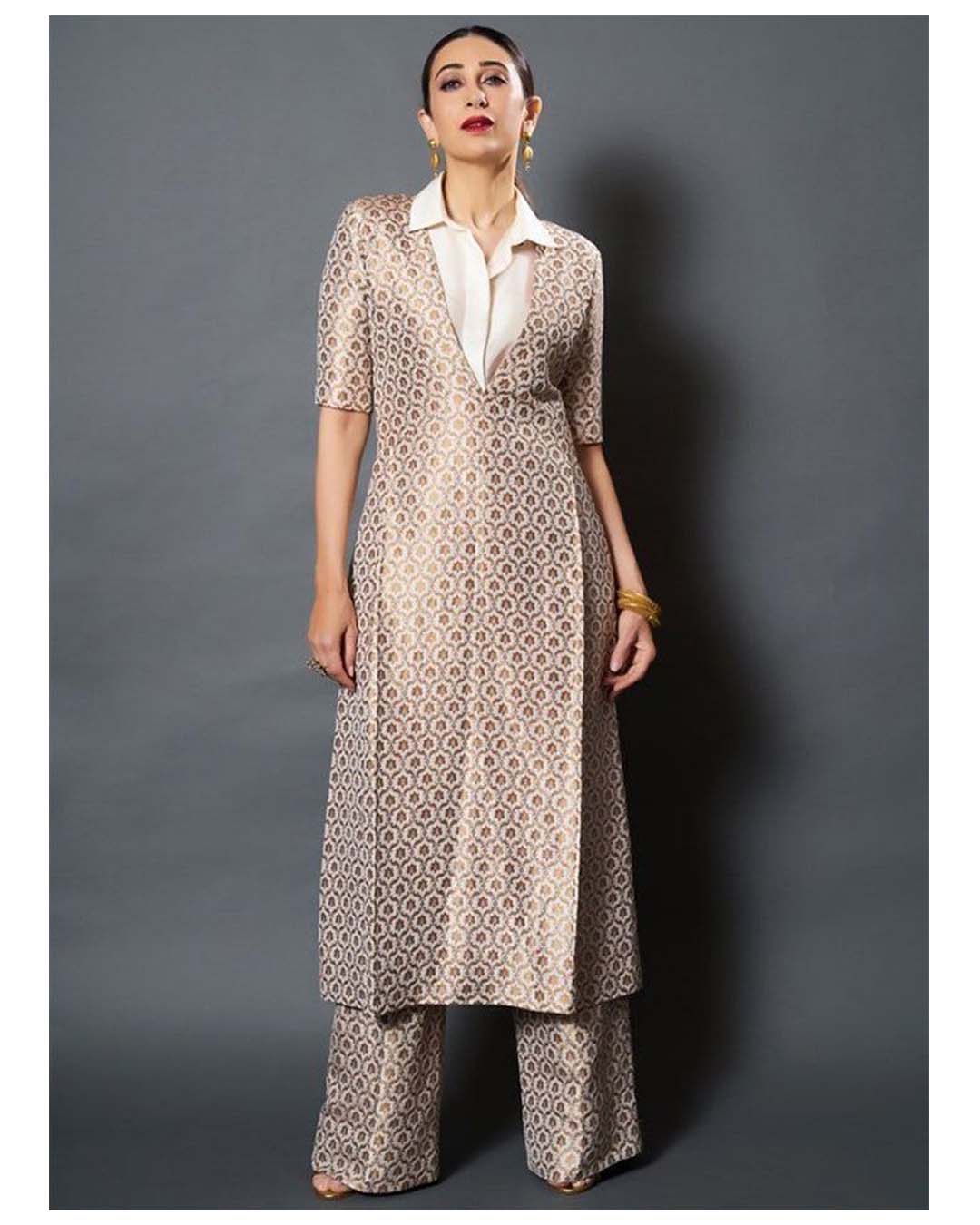 3)Banarasi is never out of style:
Brocade as a fabric is absolutely versatile and is in this season.Like Karishma Kapoor you can make a pant suit out of this brocade fabric and can be paired inside with a shirt to look absolutely classy.
Visit Saroj Fabrics and see how you get a plethora of options.We deliver all our fabrics online so you can always order from us over there!
See you at our stores now.
Saroj Fabrics is India's most famous "Designer Fabrics" store, located Pan India in Mumbai (Khar, Borivali), Pune and Jaipur; Shop Online : https://www.sarojfabrics.com
- Saroj Fabrics (Khar, Mumbai) : Jain Arcade, Shop No.2,4 or Basement, 14th Khar Danda Road, Off. Linking Road, Khar (West), Mumbai 400052. Tel: (022) 26000544 / 26487594 / 26055749 ; Whats app no: +91 9930027490; +91 81089 71305; Directions : https://g.page/SarojFabrics
- Saroj Fabrics (Borivali, Mumbai) : Shop No. G40-41, Satra Park Building, Shimpoli Road, Borivali (West), Mumbai 400092. Tel: (022) 28996446 / 48; Whats app no: 9930027480, +91 93218 34891; Directions : https://g.page/SarojFabricsMumbai
-Saroj Fabrics (Pune) : RK One, Dam Road, Off. Moledina Road, Next to Shantai Hotel, Rasta Peth, Camp, Pune 411011. Tel : (020) 26141242 / 43; Whatsapp no : +91 7774881824; Directions : https://g.page/SarojFabricsPune
- Saroj Fabrics (Jaipur) : Signature Towers, G-3,Opp. Nehru Bal Udyan, Behind Apex Bank, Tonk Road, Lalkothi, Jaipur 302007. Ph: (0141) 2741005 / 06; WhatsApp no. : +91 8306522473; Directions Link: https://g.page/SarojFabricsJaipur
- Shop Online : www.sarojfabrics.com
Follow Saroj Fabrics on following social media:
Instagram: www.instagram.com/sarojfabrics ; Facebook: www.facebook.com/sarojfabrics ; Twitter: https://twitter.com/sarojfabrics ; Youtube: https://www.youtube.com/channel/UCVZ2YXKETKXXqRYqBrebggg ; Pinterest: https://in.pinterest.com/sarojfabrics LinkedIn: https://www.linkedin.com/company/saroj-fabrics